This gritty spin-off of the New York Times bestselling Shattered Hearts Series follows mysterious and sexy Tristan as he attempts to abandon his demons in the name of love. This full-length novel can be read as a stand-alone or after Bring Me Home.
A steady stream of meaningless sex is all Tristan has left when he discovers the grandmother who raised him is dying and his best friend is getting married. He is lost; and the dark secrets in his past keep coming back to remind him of this. Until Tristan has an idea that will change his life and fulfill his dying grandmother's wishes: Abandon his playboy ways and settle down. And who better to do it with than Senia, the girl who has occupied his thoughts since their scorching hot tryst in the back of his sports car. The girl who makes him laugh and feel like a kid again. But when his world begins to crumble around him, the pain Tristan is hiding finds its way to the surface. Will Tristan finally learn to trust again? Or will he abandon Senia when she needs him the most?
---
SASSY MUM REVIEW
A definite must read into the Story of Tristan & Senia. As the story unfolds, you are drawn into the mind of Tristan and his bad playboy ways. With him knowing that his ways are just plain and simply wrong, he still continues to do what he does best to avoid any further heartbreak. Tristian receives news that his Grandma, who helped raised him and his sister, that she is quite ill. This makes Tristan realise that he must stop his bad ways and prove to her that he can and will settle down before its too late.
After many years, his near sexual encounters
with Senia are always interrupted, he is on his quest to reconnect and get this girl that is always in the stuck on his mind. The one that makes him feel alive and makes his laugh. With Senia
continually
rejecting every advance and Tristian's life full of twists and turns, soon over time he receives news that Senia is pregnant.

As the story unfolds, you fall into this understanding on how complicated this relationship is however they are a definite must have together. At first I wasn't a fan of Tristan, but within a few more chapters, I got a better understanding of the way he is due to his past with his mother. Also to the fact that he is simply scared as he battles with his internal struggle of pain and lack of trust for others.

I definitely loved the overall story as it captured that life isn't always peachy. People have their own demons to contend with, however there is always happiness within us all if we let it. I would definitely recommend this fabulous read that I just had to read in one sitting. Cassia has done a brilliant job in writing their story.
My phone vibrates in my pocket and I pull it out immediately. When I see the name on the screen, it's as if the clouds have parted and shined a light on this tiny corner of the hospital cafeteria. Then I read the message and I resist the urge to throw my phone across the room.
Senia:
Thanks for the kind message. Now kindly stop texting me. I'm not interested in being one of your concubines.
I probably don't deserve anything better than this from Senia, but it still feels like a kick in the nuts at a time like this. In any case, I don't have it in me to chase her anymore. It was sort of fun for the last twelve days to bug her with cheesy text messages, but it just feels stupid and pathetic now.
Molly stands up and I grab her hand before she can leave. "Where are you going?"
"I have to go to the restroom. Want to join me?"
"You think that's funny, but I actually—"
"—potty-trained me. I know. You've told me a million times. It's gross."
"Get out of here before I tell everyone in this cafeteria about the time you shit in Grandma's flower pot."
"Then I'll write a song about it."
"You haven't written anything in years," she mutters, then she walks away.
My phone vibrates again and a tremor of regret reverberates inside me for all the ways I haven't been good enough for Molly. I must be such a fucking disappointment to her. I used to write songs for her all the time and I'd sing her to sleep. I stopped writing three years ago. It's pointless. No one needs me to write songs. They need me to play my fucking instrument and bring the band the occasional bit of bad press.
I turn my phone over on the table to check the screen and this message brings the faintest hint of a smile to my lips.
Me:
No. I'm at the hospital.
I don't have to tell her anything. Something tells me that Senia will probably come running to my side if I speak the right empty promises. But I really don't feel like fucking her.
I just need to talk.
Me:
Can I call you later?
She makes me wait a torturous forty minutes for her response. Molly is back from the restroom and seated across from me, using my phone to text her friends, but even Molly smiles when she sees the text message pop up on my screen.
Senia:
Fine. But you'd better not tell me you're pregnant.
She narrows her eyes at me and leans back to get more comfortable. "Aren't you going to offer me something to drink?"
"You can't drink in your condition."
"Why, yes, I'd love a glass of water. Thank you."
**This is a spin off from the Shattered Hearts Series. Read the books that started it all!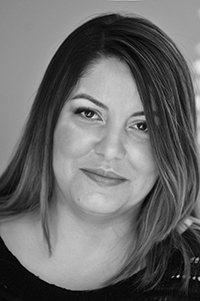 ABOUT THE AUTHOR
New York Times and USA Today bestselling author Cassia Leo grew up in California and has lived in three different countries. She loves to travel and her dream is to one day score a record deal based on her awesome shower singing skills. She is the author of the Shattered Hearts series (Relentless, Pieces of You, Bring Me Home) and the Luke and Chase series.